The Differentiator of Great Companies
---
Every existing corporate business today has a vast array of systems and processes in place to manage and control daily operations. Very few businesses have systems and processes in place to drive strategic thinking.
Yet, in a non-linear and fast changing business environment, Strategic Thinking Processes are the only means of creating sustainable and profitable growth.
Strategic Thinking Processes ---> The Solution to Friction In Turbulent Times
Companies are constantly experiencing all types of friction from competition, vendors, employees, customers, the government, etc. Like a bike rider struggling against a headwind, the friction becomes far greater in turbulent times. Companies relying heavily on the typical operational processes alone experience slow progress, difficulty with adaptation to changes, and, if left unattended, failure of the business.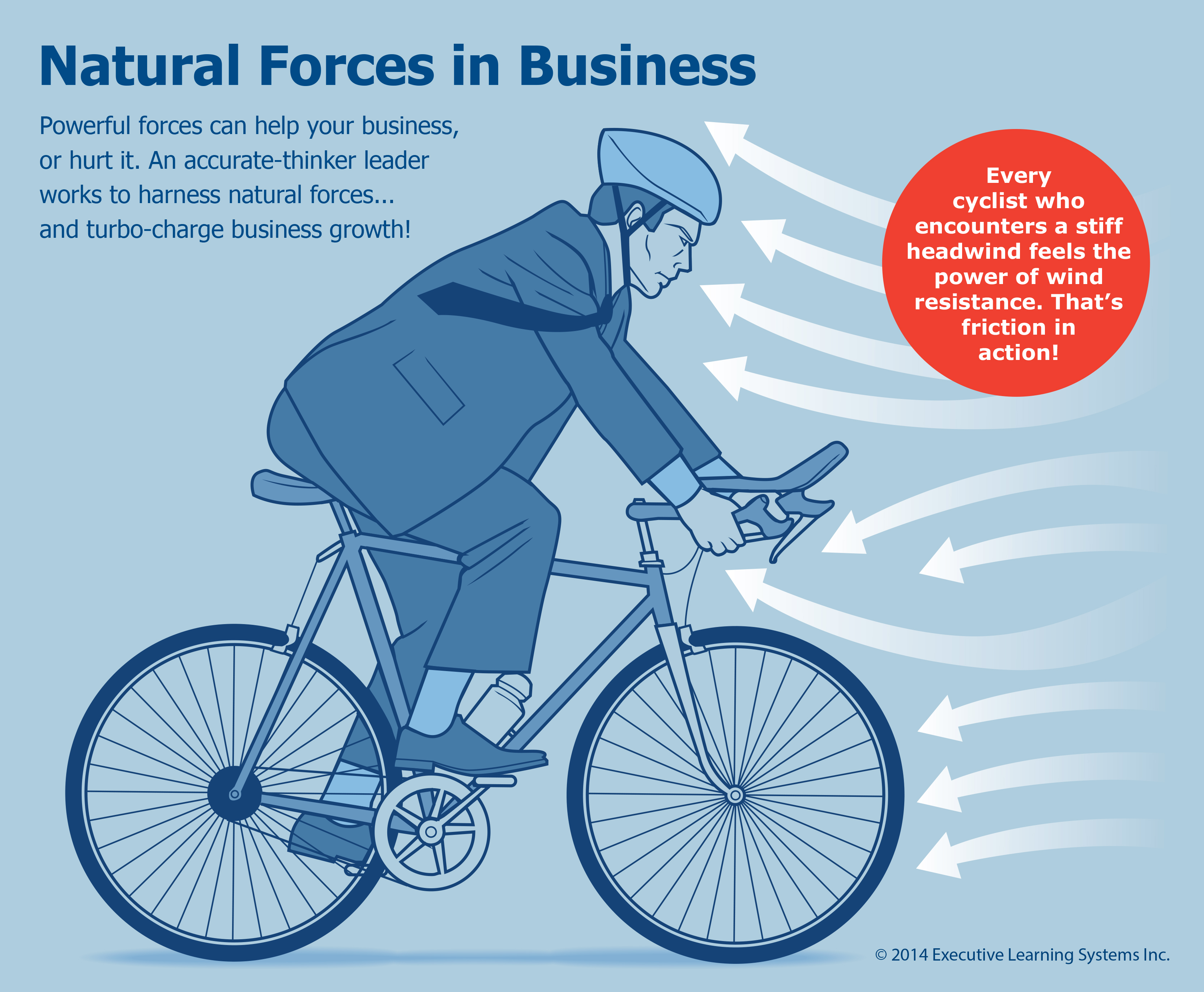 In this video, I will show you how to focus your energy on Strategic Thinking Processes, and how to effectively and experience continuous improvement in the utilization of your company's greatest assets: Intellectual Assets.
Most companies only use about 20% of the capacity of their intellectual assets, largely because these assets are not "valued" on the company's balance sheet and thus, often remain untracked.
Yet, intellectual assets are your company's most important asset. The ability to leverage the skills of each individual to overcome obstacles, create innovative solutions for customers, and to strategically discover ways to overcome friction in the business environment is the most critical element for your sustainable profitable growth in turbulent times.
The Key To Unlocking Millions of Dollars of Hidden Wealth In Your Business Has Arrived
I developed The Strategic Wealth Creator System to help you and your Mastermind Group Alliance* focus your energy and intellectual assets on answering the right questions and making the right decisions for your business success.
No matter what the size or industry of your business, my system and programs provide the tools and frameworks to help you ask the right questions and measure the success of the 6 key Strategic Thinking Processes:
Adjusting Your Vision
Creating and Delivering Distinctive Customer Value Proposition
Crafting a Distinctive business Model and Competitive Strategy
Developing and Implementing and Evaluating Sales and Marketing Strategy
Creating Revolutionary New Products and Services
Building a Performance Culture
How do my powerful and practical tools help you build strategic abilities and get out ahead of the market? I invite you to watch this video to learn more.
*For more information on the Mastermind Group Alliance contact us at carlosd@carlosdias.com.